Philip Ronson
Sole Trader / Consultant
Web Design
Creation of bespoke non-commercial / not-for-profit websites.
Fluid designs to fully support mobile and desktop users.
Using HTML, CSS, Javascript
Graphic design, logos, icons, photography, image manipulation.
Using Illustrator, Photoshop.
Web Development
Development of back-end systems for website control, communications and membership / account functions.
Content management, file sharing, web forms, registration, membership / account administration.
Using PHP, CGI, MySQL.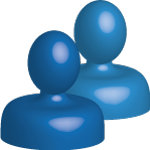 Admin Support
Support and administration services, specialising in the support of academic research consortia.
Internal communications, organisation of events and meetings, agendas and minutes.
Publicity, mailings, publications, editing, proof-reading, layout design.
Workshop and conference organisation and administration, budgetting and planning, abstract and paper submission handling.